The Doors to Business By Design are Closing in
The Rise of The Digital CEO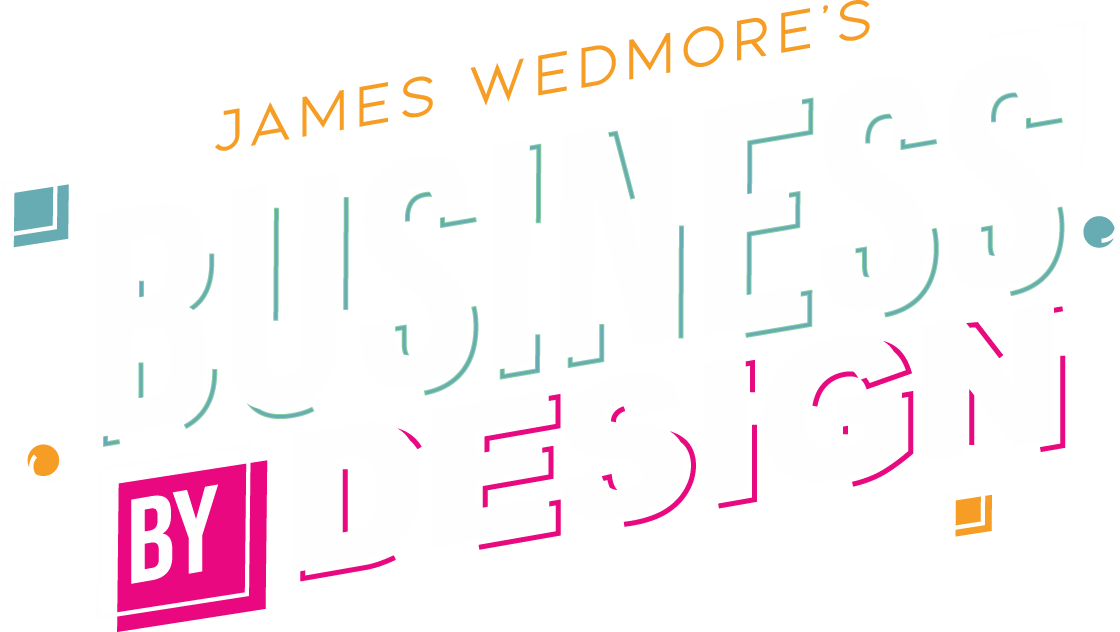 How Today's Online Experts Are Building Their Businesses Differently!
days
hours
minutes
seconds
days
hours
minutes
seconds
Are You Ready to Rise, Digital CEO?!
Part 1: The DNA of the Digital CEO
3 Simple Steps to Get the MOST Out of this Training:
STEP #1:

Bookmark

this Page!
Think of this page as your OFFICIAL Rise of the Digital CEO Directory page! You will be able to watch the live training replays right here on this page. They are only available for a few more days - so make sure to favorite this page and start watching them below!
Part 2: Create Money on Demand
STEP #2: Download

The Digital CEO Companion Workbook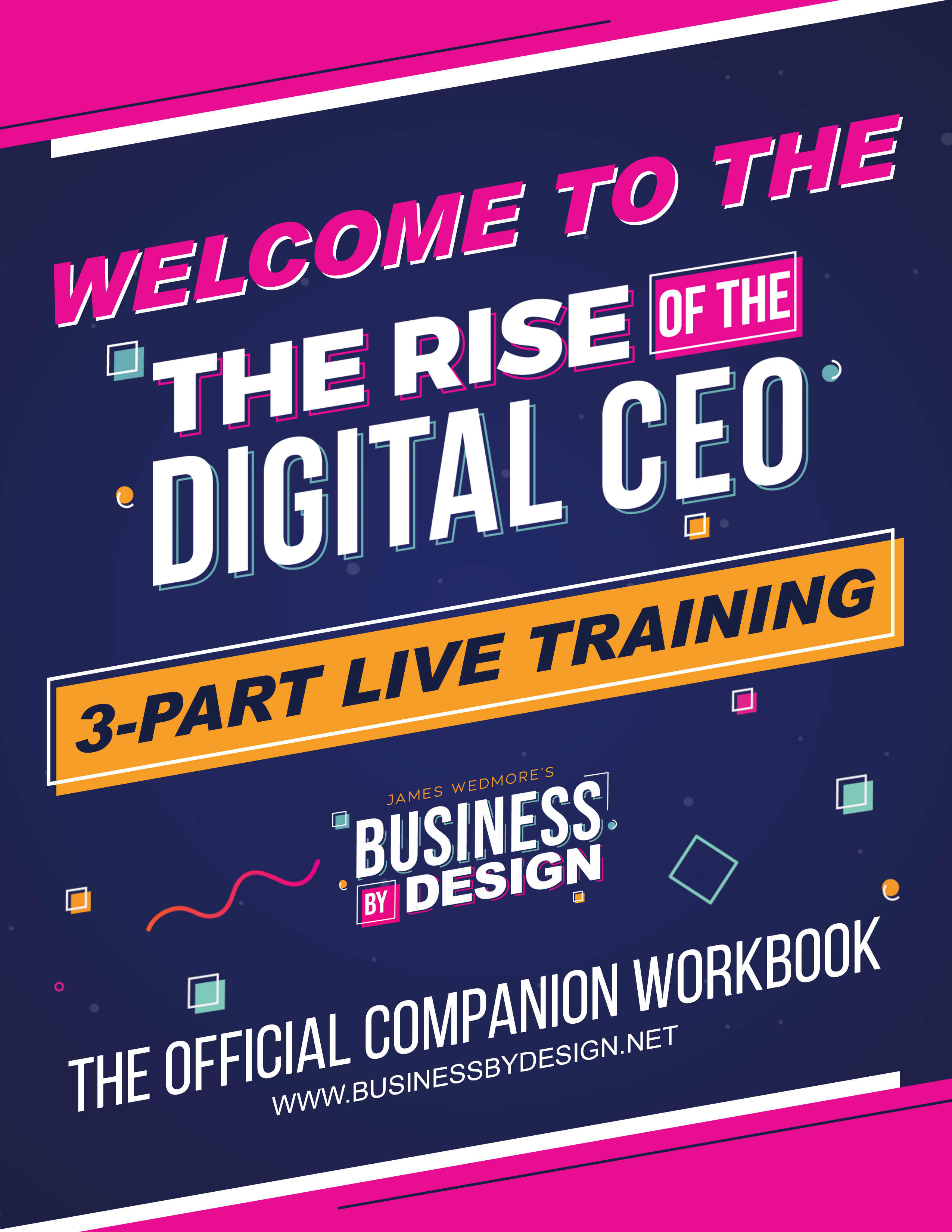 INSTANT DOWNLOAD: Click the button below to grab your Official Companion Workbook to get the most out of the free training!
Part 3: Your Business Machine
STEP #3: Join

our Exclusive Facebook Community for Online Entrepreneurs, The Rise of the Digital CEO

!
Click the button below to JOIN the Community!
The Rise of the Digital CEO REPLAYS:
Part 1:

The DNA of the Digital CEO
Why are some entrepreneurs able to rapidly grow without hustling 12 hours a day? While most work even longer, do the same things and have little to no results? Why do some go on to create a massive audience who hang onto their every word, while most can barely get people to pay attention?
In my live 'The DNA of the Digital CEO' training, we dive into the invisible mechanisms that 7-figure entrepreneurs are tapping into so you can finally step into the CEO role your business needs.
Enter to win Digital CEO Merch by submitting your Digital CEO Dashboard here!
Download the chat log from Part 1 here.
Part 2:

Create Money on Demand
How CAN you cut through all the confusion and noise, figure out what people really want, and create an irresistible offer that actually sells?
In my 'Create Money on Demand' live training, I'm revealing the 6 step process for creating an irresistible offer so you can "wow" your audience, figure out the perfect price point, and package it in a way that makes buying it a total no-brainer!
Enter to win Digital CEO Merch by submitting your Digital CEO Dashboard here!
Download the chat log from Part 2 here.
Part 3:

Your Business Machine
A TON of marketing "experts" CLAIM they can give you the single secret ingredient that's gonna fix it ALL for you and magically create the epic success you dream of…
But after 15 years in this online space, I have news for you, my friend.

No ONE factor will single-handedly make your business successful. If that were the case, don't you think you'd be seeing the results you want already?

The fact of the matter is, there are 5 core elements that every thriving personal brand and business needs, and I'm revealing them to you in Part 3 of my live training, 'Your Business Machine.'
Download the chat log from Part 3 here.
Your Questions and My Signature Program, Business By Design,

ANSWERED

!
I went live to answer ALL of the burning questions I've received about my signature, business-growth-accelerating program, Business By Design!
Not only do we cover the core training modules, all of the incredible bonuses you're getting with the program, 8 weeks of LIVE coaching with me, all of the coaching you're getting from the BBD coaches, but I answer questions around if BBD is the right fit for certain businesses, the money-back guarantee, results from so many of our students have had from the program, and more!
Click here to watch the replay now!
BONUS TRAINING:

Case Studies From Past Students
Tulin Emre - From $0 in Revenue to a Half a Million Dollars in Revenue
Kathrin Zenkina - From 18 Hour Days to Traveling the World Without Working Once
It's really cool that we actually have a story that we have gone from absolutely nothing, zero, to now approaching a $500,000 income. To know that I've spent the majority of my life absolutely afraid of where my next meal was coming from into no longer living in that circumstance. I literally feel free and weightless.
I'll never forget just visualizing me- traveling the world, having fun, and impacting people's lives, but also doing it on my own terms. And last year was the first time my husband and I went to Japan, Singapore, and to the Maldives, and I didn't work a single day. When I came back from that trip, my team had everything handled. In fact, they grew the business. All of our numbers went up, our revenue went up, and it was like a dream-freaking-come-true.
Jasmine Shea - From Employee To Launching a 6-Figure Business
Chris von der Mehden - From No Audience to Discovering How to Build One
For Jasmine Shea, a member of my team, she went from idea to implementation on her membership in just 13 days, and on her FIRST launch with a BRAND NEW product was able to close over 320 members! NO launch experience, NO fancy sales page, and only had one month's worth of course content ready for incoming members. She now runs a six-figure business, just moved into a new apartment, bought her first five-figure living room sofa, and has the freedom to hang out with her two kitties, dog, and handsome hubby.
I bring you a Spiritual Healer's breakthrough journey who started his business by making videos (bad ones!) and sharing them online, with no plan or marketing strategy, hoping that everybody or anybody would listen.
He felt hopeless, like he was talking to no one, a digital ghost town ironically filled with billions of people, but…
Chris didn't know HOW to reach those people to gain any traction or momentum in his business.
Jason Brown - From $1200 to $70K per Month in Recurring Revenue
Bret James - From Food Stamps to 12k in Recurring Revenue
Soon after, Jason joined us as an original beta member back in 2016 and started implementing everything he was learning inside BBD to scale his business. He was PUMPED to make $1200 in just 2 days from a webinar launch!
But that's NOT the end of his success story – not by a LONG way. Just 4 short years later, Jason's PayPal account was showing high 5-figures – Every. Single. MONTH!
He was able to quit his full-time job with a cable company and build up a $500K+/year online business doing what he LOVES – teaching people how to get a better return on their stock market investments.
After investing all of his savings and 6 months of his life into what he thought was his one-way ticket to a financially thriving life, his high hopes quickly turned into disappointment when his first launch tanked. And his second one. Having no money and supporting his family with food stamps, Bret knew there had to be a better way to get his message out there in front of the RIGHT audience with the RIGHT message. There was a missing piece to the puzzle. And after joining Business by Design, Bret discovered the missing link that was vital in taking him from 0 to 6 figures- making 125k in less than a year!
Britt Seva - How a Mother of Two 3x's her Salary after Leaving her JOB!
Gwen Lane - From a Hobby to a $12k/month Membership
Britt will explain how she used Business By Design to blow up her business (in the best way possible)...
Britt went from two back-to-back $20K launches (not too shabby) to a more recent launch that generated over $1 Million in sales. She also went from Business By Design Beta Member to a 3rd-year vet as a part of my Mastermind...
Once Gwen became intentional about creating the life and business that gave her the freedom to do what she wants, when she wants, EVERYTHING changed. For Gwen, it's traveling. She LOVES doing it as often as she can. She no longer has to worry about if things in the business will get done. Gwen's desire for MORE became reality after she quit her job and created a thriving membership (The Spark Society) that generates a whopping 10K per month!
Kinsey Machos - 6 Months After Joining Business by Design, I Retired from my Corporate Job
Makhosi Candiss Pitts - From Working 50 Hours a Week to Increasing Her Revenue by 157% and Only Working 17 Hours a Week
Six months later, I retired from my corporate job. Like, I really cannot believe it. But here's what's cool, the way that I show up as a mom, as a business owner, as a wife- is so different because James gives you all these strategies, all the launch processes, all the launch systems in order to really generate revenue and build a business. But he really does the work in the inner game. And I completely transformed myself as a business owner.
The thing that Business by Design really changed in my business was I got so clear on the bare minimum things that I need to do. There's really not a whole lot of stuff for me to do, but it was really taking and putting everything into a systematic process. So, since starting Business by Design, things have totally transformed... I'm working less than a third than what I was working before. I also have seen my monthly revenue increase by 157%, even though I am working less than a third of what I was working before BBD.
Jasmine Star - $255k Online Course Launch
Amber Brueseke - How a Burned-out mom of FOUR 10x'd her Revenue in 6 MONTHS!
Stepping into the Digital CEO role of her business, Jasmine discovered that GREAT PRODUCTS (the ones that people actually want to buy) are determined by what your customer wants, NOT what you think they need.
She went from confused about the launch process (how DO you do a webinar, anyways?) to putting out her first beta program and making $10K. She then turned around, relaunched it, and made $80K. Shortly after that, she had a $125K launch… all in less than 6 months of joining Business by Design (crazy, right?!).