"Whatever it is you think you can't do, BBD, and specifically Next Level, will get you there ."
"With the coaching and community of Next Level, I was able to generate the amount of revenue I did for the entire year of 2019 in the span of 4 months."

-Beverley Simpson
"Through building my business by design and Next Level, I now make what I had made in a year in just one quarter and soon to be in just one month."
-Yasmine Khater
"If You're Not Ready to Be Pushed

Beyond Your Limits...
Do NOT Even Bother to Read On!"

I'm about to share with you what I WISH someone would have shared with me when I started my online business...
BUT...
Because no one told me this, I wasted four and half years of life fooling myself that I was making progress...
AND Nothing could have been further from the truth!
So, if what I'm about to tell you is something you're hearing for the first time, I can only imagine how much time and energy you've already wasted!
If you already know that a

good swift KICK in the pants from "Coach James"

is a heck of a lot less painful than the business woes and struggles you've already been facing......then buckle up and read on!
I'm about to share The ONE Thing that all successful entrepreneurs have in their back pocket...


...and it ain't some stupid gimmicky marketing tactic or new social platform!
To: The Online Expert Who is Ready to Sell More Digital Products in 2022
From: James Wedmore, Digital CEO
In 15 years of business, I've been fortunate enough to generate tens of millions of dollars in sales with digital products from $49/mo memberships and $97 courses to $40,000 Mastermind Retreats. Today, I run an 8-figure/year company helping others like yourself do the same: get paid to sell your digital products.
And here's what I still can't figure out!
Why do so many entrepreneurs insist on "figuring it all out" themselves? Why are so many "hell-bent" on going at it all alone?
Ya, I tried it. That's what I did for my first four years in business, and that's exactly why I barely made any money. Then, I changed ONE THING that helped me go from ZERO to six figures in one year.
What was that one thing? I got my first coach.
And I'll let ya in on a little secret: I've had one ever since!
Heck! Look at athletes! They ALL have coaches too!
So, why don't you?
I get it. Most fall into the trap of seeking out the latest "million-dollar secret strategy," thinking that will solve all your problems ...but great coaches don't bother with that crap!
NO! A Great Coach helps you uncover your business blindspots, holds you accountable, asks you the tough questions, and inspires you to think and act BIGGER!
That's what my coaches did for me! And...
Watch this: Think of ANY "influencer" or Authority you follow or look up to Right Now! Can you see them in your mind?
Ya? GOOD!
Now, do you really think they got to "the top" all by themselves? No one ever helped them along the way?
Guess again! No successful Online Expert got where they are today ALONE.
So, why are you trying to?
What are you trying to prove? And to whom?
Entrepreneurship is already hard. Why are you trying to make it harder?! Struggling MORE doesn't make you more money! It just makes you another statistic. You know, like the ones that state...
"8 out of 10 businesses fail within the their first 18 months!"
And if you're saying things like...

"I don't need help. I can figure this out all by myself."
That's the KISS of death right there! You can just figure this all out yourself?
Really? How's that working out for ya?

You've mastered how to create Irresistible Offers? You've already nailed your message? Learned how to create content that attracts more people? What about driving traffic? FB Ads? Email? Your Sales Page? Your Launch? (I'm just scratching the surface here!)
If you could figure this all out by yourself...
wouldn't you have figured it all out by now?
The Truth is, when you know what you've been missing, it doesn't take that long to get going! Most of our new clients are up and running in 90 days or less!

Take Amanda Schaefer, who doubled her email list size and her launch revenue within the first 90 days of joining Next Level.

Or Jess O'Connell, who launched a new beta program and generated $20,000 in the first 90 days.
So, what's your excuse? Are you still getting ready to get ready?

Your 'About Me' page isn't done yet? List still isn't big enough? Still researching what software to use?
Well, You May Be Suffering From the Most Common Business Blindspot:
Does this sound like you?
You're working on getting ready, so you can be ready to launch your business? Well, here's a big pill to swallow:
There is NO SUCH THING as Ready!
"Ready" doesn't exist. Not in business. And if you're waiting for a big giant green light in the sky to give you the go-ahead before you can follow your dreams...
...you'll be waiting an awfully long time!
The "I'm not ready yet" is an INVISIBLE BLOCK that gives you the illusion of progress but will keep you BROKE!

If you've already caught yourself delaying your dreams by adding to your to-do list more courses, education, and projects that need to be completed first, then you can also see how you've just sabotaged yourself!
This Green Light Illusion of "I'm not ready yet" exists for one reason and one reason only...
To keep you safe. As long as you tell the world you're getting ready to get ready, you'll never have to put yourself out there... and you'll never have to fail. It keeps you SAFE, but it kills your dreams before you ever start.

Obvious to see now, right?
But you don't think it's the ONLY Invisible block holding you back, do you?
The reality is, no matter WHERE you are at in your business...
there is a BUSINESS BLINDSPOT (or 5!) that is preventing you from going to that next level!
...And because it's a BLINDSPOT... you can't see it!
If you can't see it, how are you supposed to "figure it out yourself?"
So the real question is, how much money have you missed out on by trying the "do it all myself" route? Where could your business have been by now if you did have the right coaching and support?
How much faster would you grow NOW if you DID have someone who just gave it to you straight...
"Do this, don't do that!"

Someone who called you out on your BS, pushed you beyond your fears, FINALLY got you outside your comfort zone, and held you accountable to your WORD.
...and how much FUTURE potential sales and impact are you missing out on if you don't bother getting the help and coaching you deserve now?
I'm sure you've heard that powerful metaphor of the plane leaving LAX en route for JFK and what begins to happen when it's even 1 to 2 degrees off, right? The plane ends up hundreds of miles off course.
What if you could begin to make those 1 degree shifts in the right direction today? STARTING RIGHT NOW?!
In other words, if you took yourself out 12 months from TODAY...
How much will have changed in your business if you spent those 12 months with me and my team of POWERFUL coaches telling it to you straight?
...Calling out your blindspots, telling you exactly what to do... what NOT to do! How fast would this transform your business?!

Now imagine you spent these next 12 months alone again, still trying to figure it out yourself... not asking for help. Do you really think you'd experience the same results? Or less?
That's The Opportunity in Front of You RIGHT NOW!
For the next few days, we are accepting applications into my Exclusive 12-Month Coaching Experience for Digital Entrepreneurs who want to Grow Faster, Reach More People, and Make a Bigger Impact!
YES! The Same Group Where Entrepreneurs Like...
Carolyn Pascual increased revenue by 191% from Q1 to Q4.
and Ruchelli Berry, who 7x'ed her business in one year!
and Hallie Bulkin, who just crossed 7 figures in her first 11 months online.
Yes! That group! Introducing...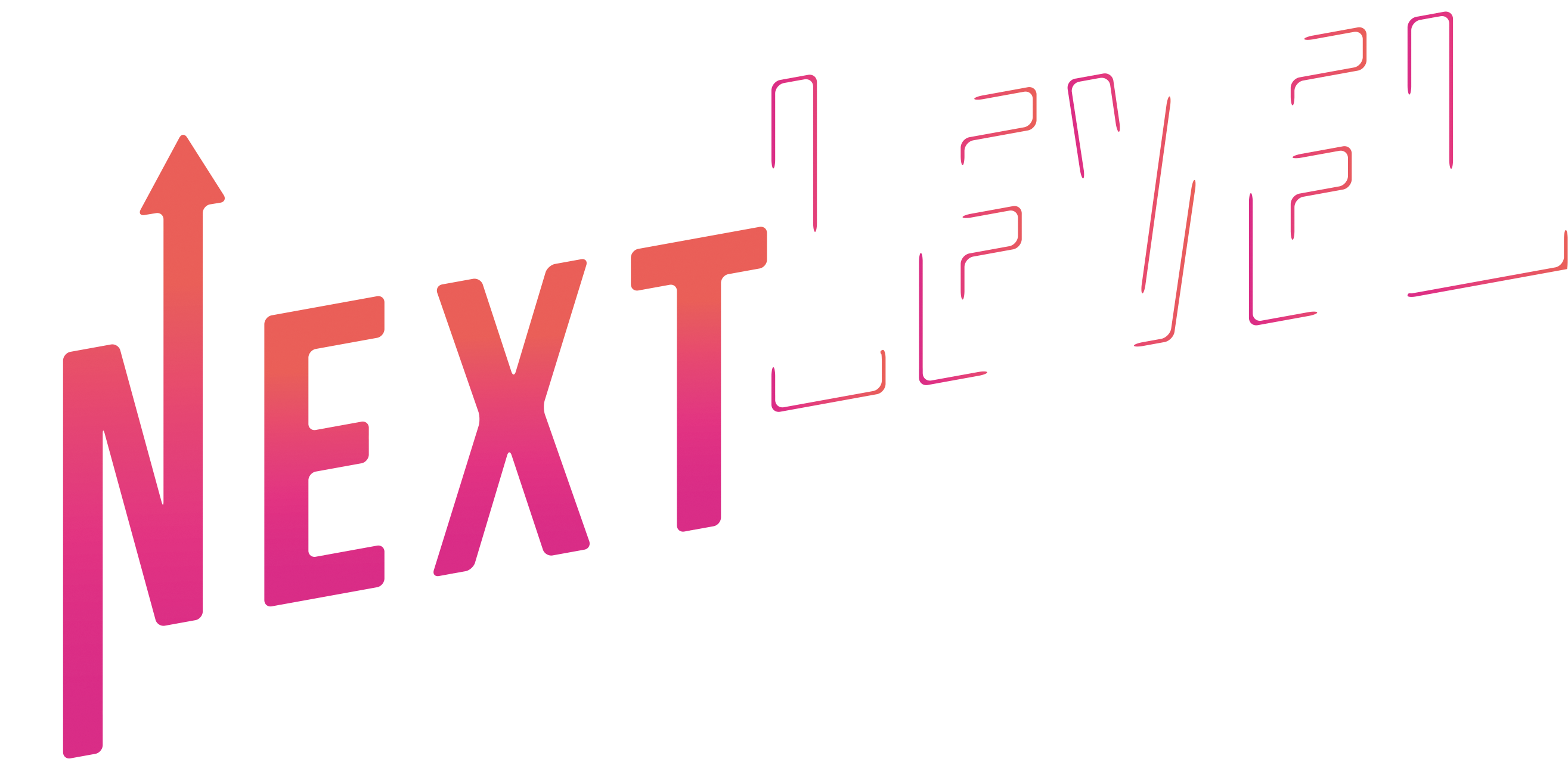 AN ELITE 12-MONTH

COACHING EXPERIENCE
For Online Business Owners Who Want to Sell More Digital Products in 2022!
Isn't it Time You Experienced Your
BREAKOUT YEAR IN BUSINESS!
Whether it's your first launch... or your 101 first launch!
Whether you've been in business a few months or a few years!
Whether you're looking to make your first $100k year or first $100k launch!
Here's How We're Going to Help You Unleash New Levels of Performance in Your Business!
The 3 Areas We Focus on To Take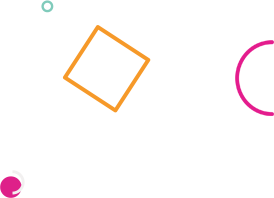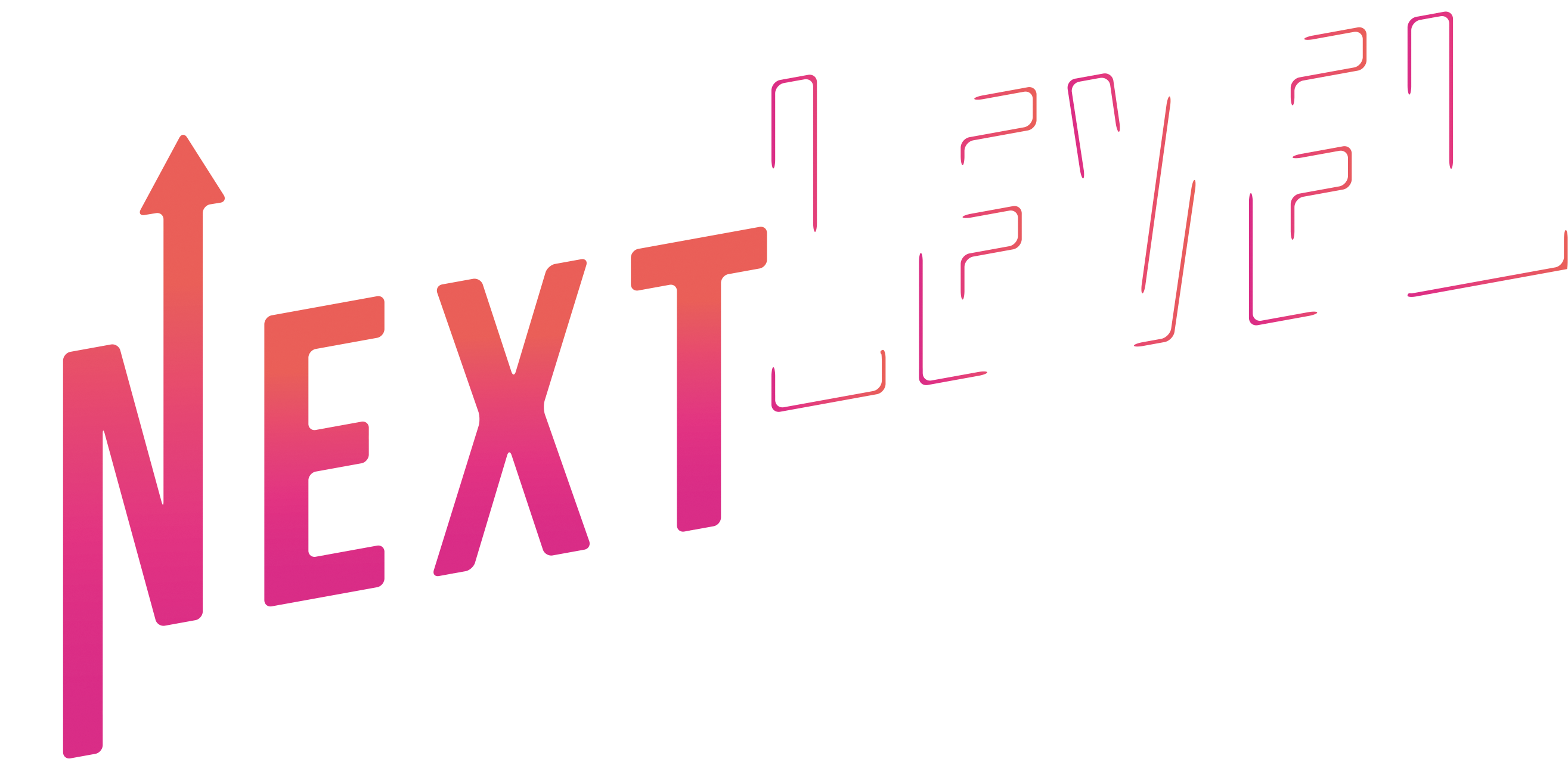 In order to grow your business, we'll be effectively working on three areas: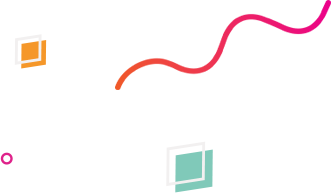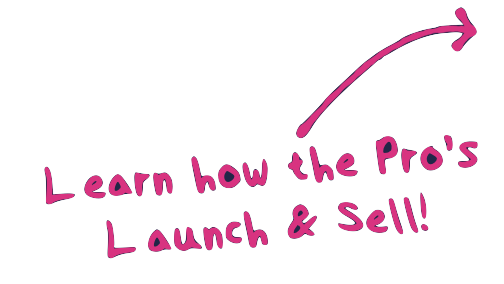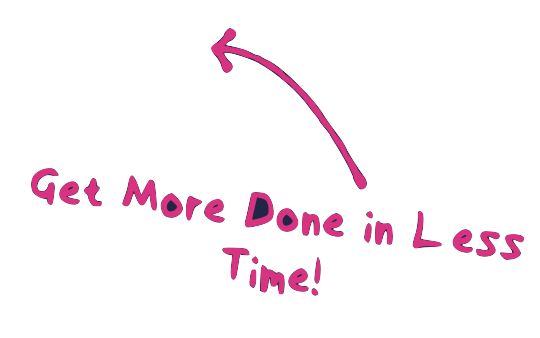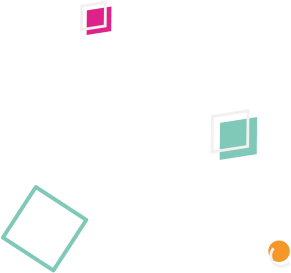 You must have the right STRATEGY or plan, so you have the clarity and confidence to get you where
you want to go. You must have great MARKETING to get your message out there and be
understood by those who need it most, and you must be able to focus on EXECUTION so you can
make steady progress in the right direction!
Then THIS is What Becomes Possible:
"I was able to raise my fees, write and publish my book, relaunch a program at a higher price and launch a podcast!"
After joining Next Level, I was able to raise my fees, write and publish my book, relaunch a program at a higher price and launch a podcast. All of this was done in pandemic times, but with a much more positive mindset, quarterly goals to keep me striving and on-track, and a new personal level of responsibility to see me through.



If you're wondering if you should join Next Level and you know you have more to work on within yourself or inside your business, I believe joining will help you to reach your next level of success!

- Christine Li
"I've 5X'd my audience while simultaneously reducing my AD costs by 75%"
I've grown my team and a sales machine, my messaging is landing powerfully and in a very short space of time I've 5X'd my audience while simultaneously reducing my AD costs by 75%. We are poised for exponential growth in 2021! What did the program make possible for me: I've fully stepped into my role as a Digital CEO and am joyfully living my purpose and my dream!

- Louise Wilson
"To say that a program has changed my life is a big statement to make, and this one did just that."
"Next Level has truly changed how I do business, how I live my life, how I show up for my family."
Before Next Level, I had no idea who I was or what I wanted. I was just doing what I had always done and I knew it wasn't working but I didn't know how to make the change.

Now I'm making consistent high 4 and 5 figure months.

Next Level has truly changed how I do business, how I live my life, how I show up for my family. When I look at the possibilities, there are no limits to what's possible for me because there is always another level to master and people to serve. This community has changed me and has made me a better wife, mother, friend and business owner.

- Shafonne Myers
"Next Level is the go-to when it comes to online business support. Think if your business had a safety net that always seemed to catch you when you're down, that's what you can expect. The coaches not only care about your success, they challenge you to step out of your comfort zone so you can actually learn the lessons needed to grow & scale your business. Beyond the coaches, I don't think you'll find a more supportive entrepreneurial community."

- Chris Beltran
IN ORDER FOR YOU TO EXPERIENCE

QUANTUM GROWTH

THREE THINGS MUST BE IN PLACE:
During our 12 months together, we'll work together three different ways…
First, you'll get the COACHING you need to uncover your blind spots and step into your full potential. Second, you'll be a part of a COMMUNITY that supports you, holds you accountable, and pushes you. Third, you'll get the right CONTENT you need at the right time, so you take action on your plan!
Imagine Having the Digital Space's Most Cutting Edge Strategies to Enhance Your Marketing & Generate More Sales under Your Belt!
It's no secret that creating unique and creative content that speaks to your audience is a MUST in the online space- and what if I told you that in this coaching experience, you could create 3x the content you put out in just 1/3 of the time it takes everyone else? ALL while debunking your audience's mistakes and misconceptions to build natural desire and demand for your offer?
Here is what you get when you join BBD: NEXT LEVEL:
1. Our Rapid-Growth System: Business By Design
Our Coaching & Support using Business By Design as your Roadmap for success! If you are already a BBD member, GREAT! Your investment gets applied towards Next Level. If you aren't a BBD member, you get access to the program with your NEXT LEVEL Investment!
2. Virtual Trainings Every Month
Every month I share cutting-edge "what's-working-now" marketing and sales trainings to help you generate more sales in your business!
3. TICKETS to 2 Live Virtual Workshops
Throughout our time together, you'll be invited to join us for TWO implementation-style WORKSHOPS that help you implement the most important aspects of your marketing campaigns! Examples of the topics from the most recent three virtual workshops have been:

A. Expanding Your Reach (aka, building your audience for your next launch!).
Note: This workshop is coming soon to all Next Level Members LIVE on June 28th-29th, 2022.

B. Create Your Highest Converting Sales Page Yet.
C. Million Dollar Messaging to create your most profitable launch yet!
4. The Complete Roadmap to Closing High Ticket 1-on-1 Clients.
5. Office Hours Calls Every 48-72 Hours with a Coach!
10 Coaches, including myself, have coaching calls available each and every month for members if you need support!
6. 2x Per Quarter, Emergency 1-on-1 Calls with a Coach.
Launch free fall got you stuck?! Hop on a call with a coach to get you back on track!
How Much Will Change In Your Business When You Spend The Next 12 Months With Me And My Team Of Powerful Coaches?
Our Team of POWERFUL coaches hasn't just been trained by me personally. They each run their OWN successful businesses... and they've been coaching our students to success for years! And you will have in-depth and high-value support from not 1... not 2... not even 3... but 8 trained and unrivaled coaches that will be in the business trenches with you every step of the way!
Meet Your Business-Transforming Coaches for The Next 12 Months
Conversion Copywriting Coach
Simplicity & Clarity Coach
"I want to say a big thank you to Liz Melville and to fellow NL members who gave me suggestions on the last FB Ads coaching call. Liz helped me optimize an ad by helping me see what was wrong with my customer journey."
- Raluca Topor
"Today's copy call with Michael Alaniz was over the top great!! Incredibly helpful - all 3 hours of it! We talked far more than words and placement, we really did a deep dive into our area of expertise. I have greater clarity and feel much more aligned with my offer, and actually my work in general."- Kim Thompson
"We really appreciate the patience and time Jason takes to breakdown the information no matter how basic. Listening last night I believe I really understand selling now, hearing other members ask questions and them walkthrough the problem... it's easy to follow along. Thank you!"
- Ibnamir Williams
High Ticket Offer Creation & Sales Coach
Mindset & Goal Setting Coach
Launch & Team Building Coach
"Alex! It's honestly thanks to you that even without a strong social media presence, I've been able to earn over $120k so far this year. And I am on track to have my first $150k year by the end of December. You're the best!"
- Laura Jane Patricelli
"Working with Danya is on of the best things I've ever done for myself, my business, and my life. During my time with Danya my business had a 96k launch, with Danya playing a big role in how I showed up and decisions I made."
- Glynis Carpenter
"Thank you for the AMAZING podcasting call yesterday! So much value! You literally saved me 1k a month on hiring an overpriced Podcast Manager!"
-Polina Solda
Mindfulness & Accountability Coach
"Mark's Next Level coaching calls were life changing for me. We laughed and cried but more importantly he was able to help shift my mindset in order to see my business differently and actually take action on things I've been procrastinating on. I leave the calls feeling better than when I arrived and with some real tangible actions to improve my business and life."
- Leanne Webb
"MY LAST DAY OF WORKING FOR SOMEONE ELSE! Thank you Kandis for allowing me the awkward, gut wrenching, hard truth moment of space to realize it was time for the next step."
- Amanda Schaefer
Knowing You Have Like-Minded Entrepreneurs Who Teach You And Can Push You is ESSENTIAL to Your Success!
Welcome to your new FAVORITE resource (and place to virtually hang!), your Next Level Community! And the thing that makes this community different than anything else you've experienced? You will be surrounded by a group of entrepreneurs in all niches and levels of business, so every question or situation will be met with insight and experience from someone who has been through it- or is going through it themselves! And in an online space that can sometimes feel like it's "just us," you basically just hit the jackpot by getting access to the Virtual Yellow Pages of Future Digital Leaders with a community that will support you and has your back 24/7.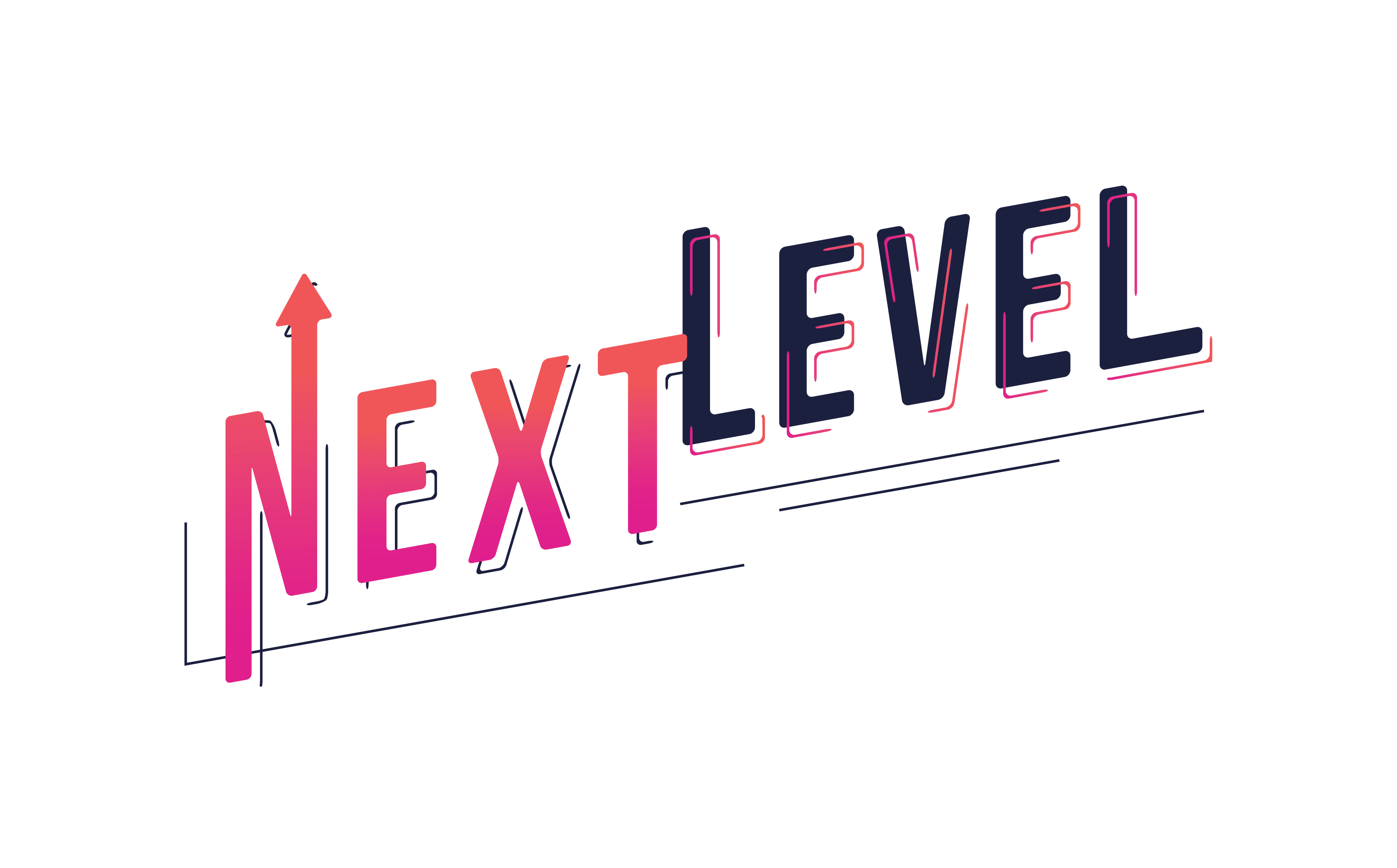 It's PROVEN. And We've Got the Data to Back it Up!
Check this out...
Every Quarter, we track our clients progress. Here's the stats from last quarter:
94% of Our clients EXECUTED on a Launch or Revenue-Generating Activity

Out of those 94% of clients...
37% of Them Hit or EXCEEDED Their Hairy-Scary Revenue Goal for the Quarter!

The question is... are you executing on a Revenue-Generating Activity every quarter? And are you hitting your goals consistently?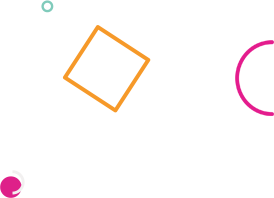 This 12-Month, Application-Only Experience is NOT For Everyone!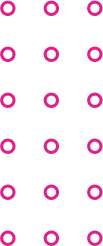 BBD: Next Level is NOT For You If…

If you haven't started your business yet or don't know what your niche is yet.
You are an opportunity-seeker looking for a quick-fix solution to your money problems.
You aren't coachable, open, or positive.
You can't contribute anything to the rest of the group.
You're not willing to do what it takes to grow your business.




BBD: Next Level is For You If…

You're an online expert, course creator, or membership owner with big dreams and a desire to take your business to new heights!
You have a message and a desire to serve others, and you're willing to do what it takes to get it out there to the world!
You're just getting started, and you know WHO you want to serve. You just need the next steps!
You don't want to make mistakes that cost others thousands, and you want to speed up your learning curve!
You know that the right coaching will help you to spot the blind spots that you won't be able to see on your own!
You know that surrounding yourself with the right community will propel you forward!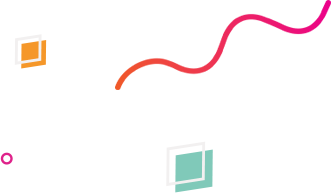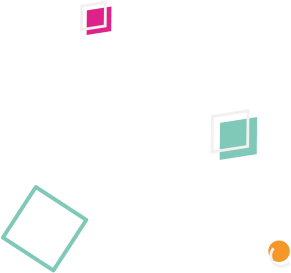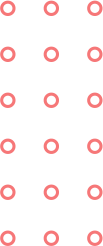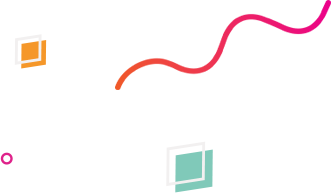 ARE YOU READY

TO TAKE IT TO THE NEXT LEVEL?
Start transforming your business today in three easy steps!
Step 1: Submit Your Application Today!- $500 refundable deposit required
-If accepted, this $500 will be your first monthly installment.
- If not accepted, your deposit will be immediately refunded. (DEADLINE: Thursday, June 16th at 11:59 PM PDT).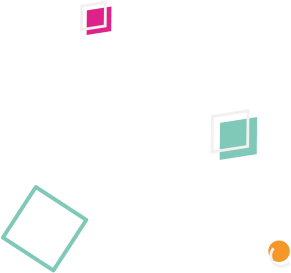 Step 2: Select Your Investment Option!

- Your $500 deposit is all that's required for your first month.

- And then 11 monthly installments of just $997.

(Pay-In-Full option is available as well).

- Investment includes the Business By Design Program AND Next Level.
Step 3: Get Ready to Transform Your Life!- Once your application and deposit are received, please allow 2-3 business days for application review.

- Accepted or not, we will reach out to you via email with the next steps!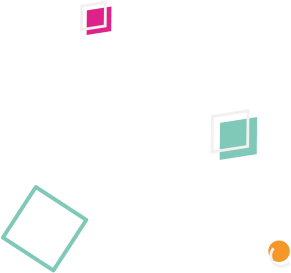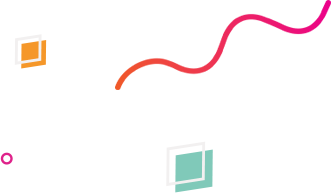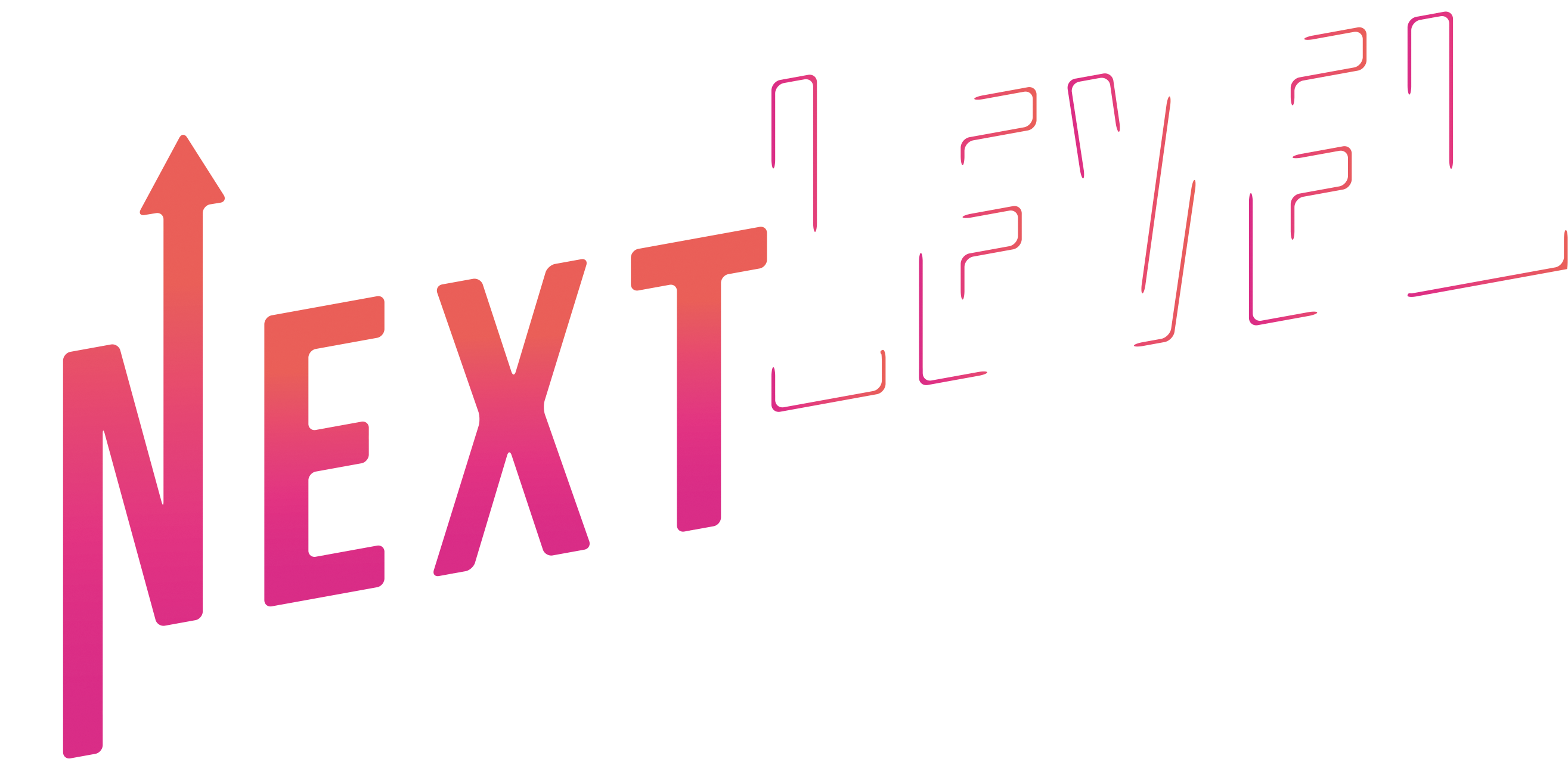 AN ELITE 12-MONTH

COACHING EXPERIENCE
"WE TOOK THE INVESTMENT INTO NEXT LEVEL WITHOUT FEAR. WE HAVE NOW 20X'D THAT"
SEE WHY BBD: NEXT LEVEL WORKS!
"I Made My Investment into Next Level Back within 3 Weeks of Joining."
"Before joining Next Level I was overwhelmed. I had so much INCREDIBLE information inside BBD but I was stuck in a place of fear and procrastination...
James and the coaches are incredible, there's no being let off the hook, the tough love is real but the breakthroughs are incredible. I now truly believe I have the inner tools as well as the actual tools to deliver all of the success that I desire and I have a simply wonderful community of people around me."
— LAURA EARNSHAW
www.myhappymind.org
@myHappymind
"Before Next Level, 90X was a Goal Planner (product) company... We are now proud to call ourselves a coaching company that also happens to sell planners.
In addition, 90X closed the year (last year) with over $350K, this year, we are on track of hitting $600k in sales! This is both from our digital and physical sales (mainly from our digital products)."
— ALON 90X ® CEO
www.90XGoalPlanner.com
@90xgoalplanner
"What got me in the door was James' clear technical expertise. He sees patterns and breaks things down into nitty-gritty, technical detail, which I love (and kind of need). But what got me to sign up for Next Level and has kept me in avid fan status, is that he and his team really, truly get that it's 99% about mindset.
In this year, I've managed to do what I've been working on for the last 3 years (without really getting much traction): completing the transition from one-woman show to business owner with a team. From me doing almost everything myself, to setting up automations and workflows. Basically, I've finally made my business scalable. And that's massive.
— MELODY FLETCHER
melodyfletcher.com

"Next Level is the fast track to success. It's like getting on an express train and skipping local stops. I went from absolutely no online business to having a prosperous membership with monthly recurring revenue and the right team in one year. It was because of the coaching from James and his team, having a supportive community of like minded entrepreneurs plus accountability that lead me to overcome my personal blocks to this success. I did the work, but Next Level provided that accelerated train."
— NICK DEMOS
www.thenickdemos.com
@TheNickDemos
"Prior to joining the program, I realized I needed to start investing in my personal growth and changing my mindset. I WANTED TO MAKE A DIFFERENCE! After joining BBD, I made $196K in 5 months with NO EMAIL LIST! By having James as a mentor, I have put myself in a position to learn how to genuinely serve people!"